You're ready to make your next fifth wheel a toy hauler, but you need a little help finding the right match?  We've created this guide that will help you learn how to pick the perfect toy hauler for you!  At Scenic View RV we have a fantastic selection of toy hauler fifth wheels for sale so that you can start your next big adventure today!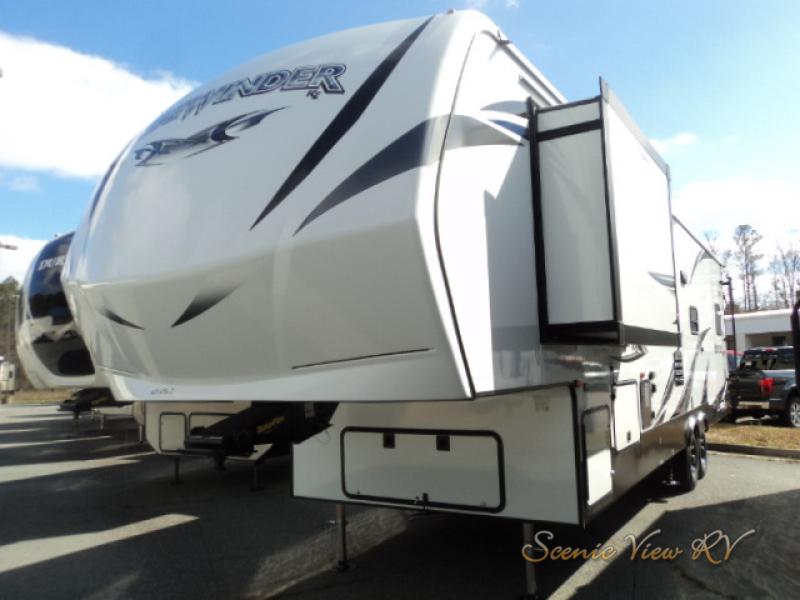 1. Cargo Space
What makes toy haulers unique from other fifth wheels, is their designated cargo space.  This extra space allows you to bring along whatever toys you need for your ideal day of exploring, whether that's mountain biking, kayaking, or even jet skiing!  Before you buy, think about which of your hobbies you'd like to take on the road, and decide on your ideal amount of cargo space.  Toy haulers can range in cargo space from 10′ to over 25′, in some cases!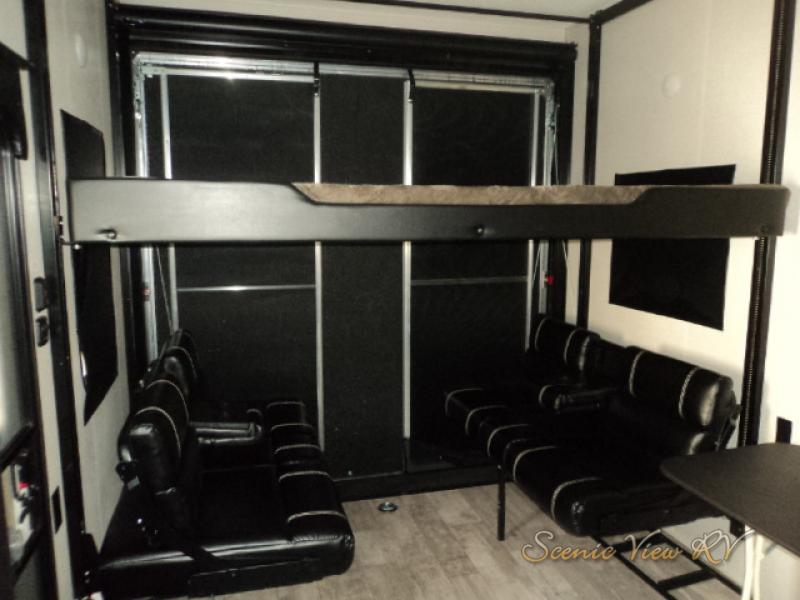 2. Amenities
You want to feel at home wherever you go, so it's a good idea to make a list of the creature comforts you want to take with you.  If you're looking for stainless steel appliances, a 48″ HD LED TV, or a large awning so you can enjoy your evening outdoors, then the KZ Venom is the toy hauler that you should consider.  You can spend your whole day out adventuring and return to a place that is indeed a home away from home.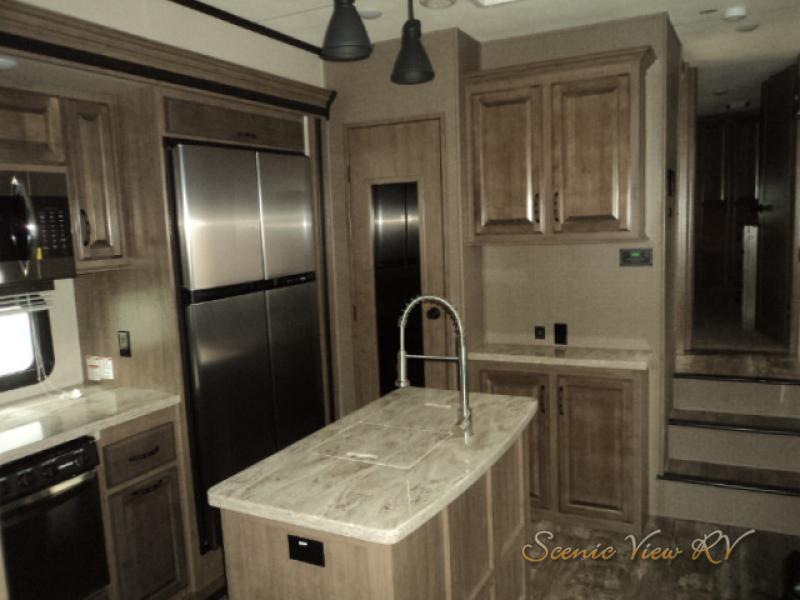 3. Towing Capacity
Lastly, consider your vehicle and the towing capacity.  If you're already an RV owner, then this step should be pretty easy, but if you're a first time-buyer, then it's essential to learn what your vehicle can handle and plan accordingly.  For example, Sportsmen Sportster toy hauler has a gross weight of 15,240 lbs, which makes it towable by a 3/4 ton truck!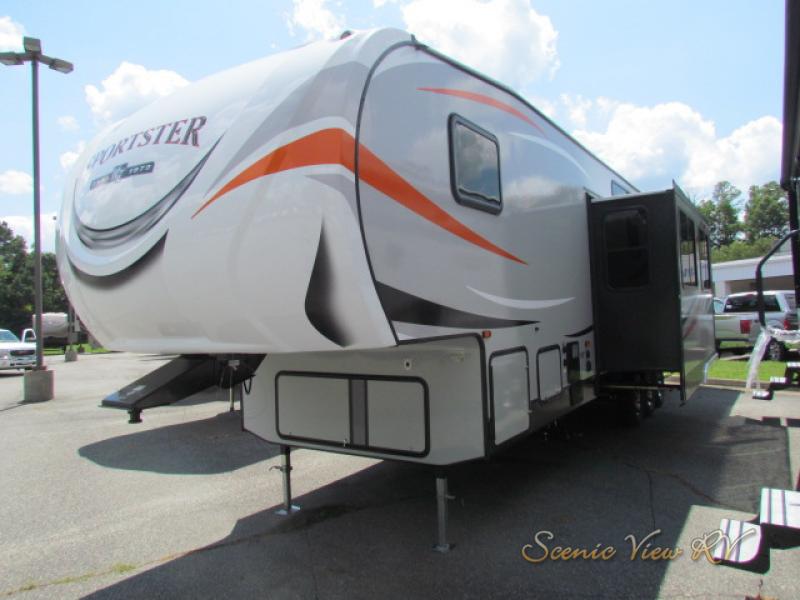 So, if you're ready to make the switch to a toy hauler, then follow these easy tips for picking the perfect model, and you'll be on the road before you know it!  Contact us today and start living your dream!