Are you itching to embark on your next adventure, but haven't found the perfect travel trailer for all your needs?  If so, you must see this KZ Sportsmen travel trailer review!  We're going to take a look at the best features of the KZ Sportsmen travel trailers for sale at Scenic View RV!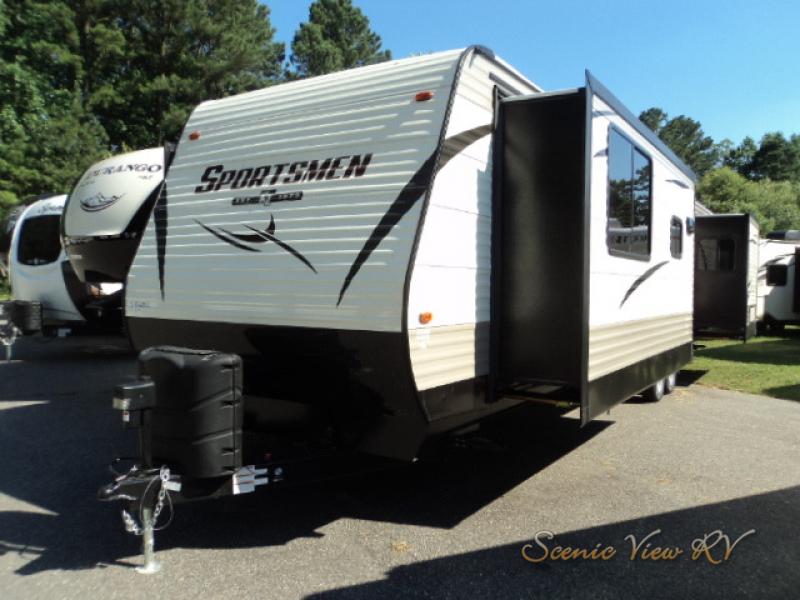 Enormous Slide
No one likes to spend their camping trip cooped up inside, but with the KZ Sportsmen, you'll never have to fear the storm weather again!  The super-sized panoramic slide's window fills the interior with natural light, so even your rainy days can be spent enjoying the beautiful scenery, or outside under the awning that comes equipped with drip-rails and spouts to help keep you dry.  Inside, the push-back recliners are the perfect place to kick back after the long days spent fishing, or hiking in the beautiful landscapes.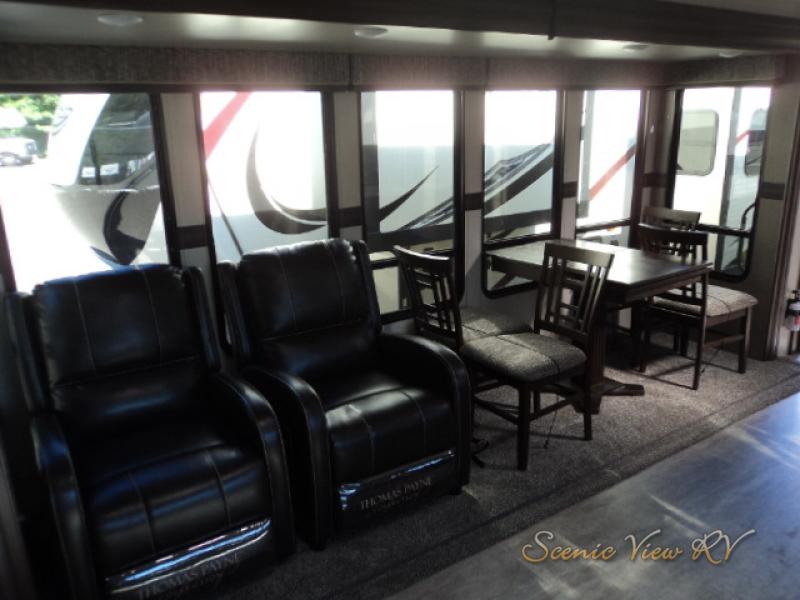 Spacious Kitchen
You'll never run out of kitchen space in the KZ Sportsmen!  The kitchen features large overhead cabinets, beautiful countertops, and an island with a sink!  The 3-burner cooktop with range hood and exhaust fan makes dinner preparation a breeze!  You can even whip up a batch of cookies in the oven!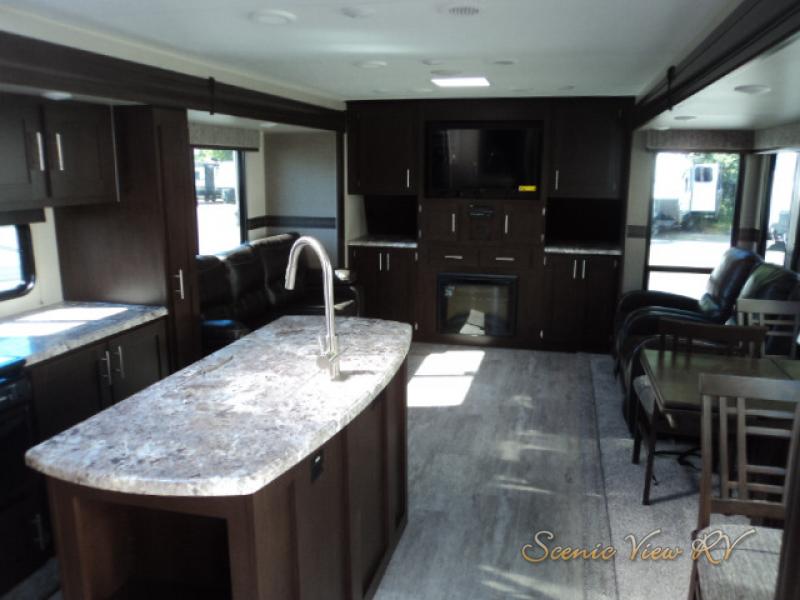 Private Master Bedroom
The private master bedroom makes an ideal sanctuary for you to relax and rest up for the next day.  The pillow top mattress comes with a reversible quilted comforter, so you can switch up the aesthetics to suit your taste.  You'll even find a personal TV, so you can catch your favorite show before bed without waking the kids.  The massive wardrobe with floor-length mirrors is perfect for anyone who loves to come prepared because you'll have space for everything you need!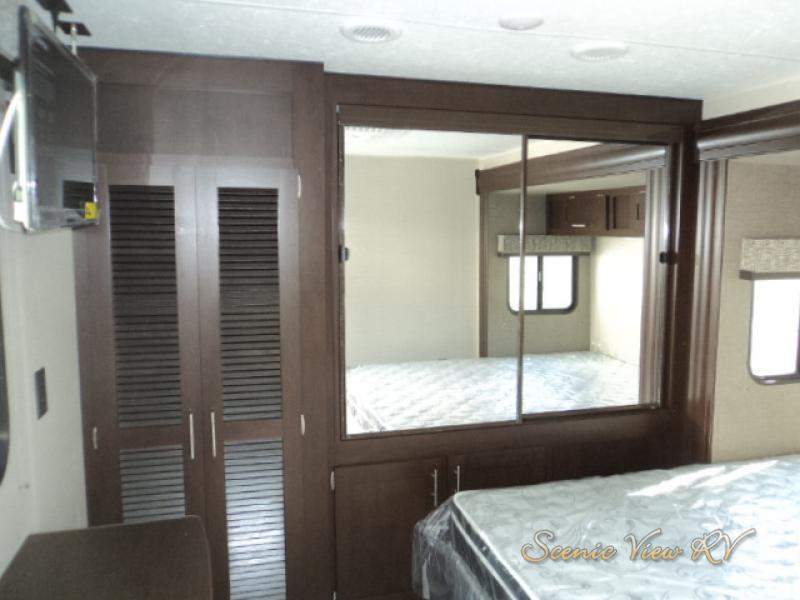 It's time to get out and explore, let us help your next adventure be the best one yet!  Contact us today to find out more about the KZ Sportsmen travel trailers for sale at Scenic View RV.