Camping is one of the best ways to enjoy your summer vacation.  It's less expensive than staying in a resort and provides more opportunities for outdoor fun.  If you're interested in camping this summer, but don't own an RV, then you should take advantage of the RV rentals from Scenic View RV in West Point, Virginia.

Travel Trailer or Motorhome Options
When you rent from Scenic View RV, you'll have a variety of RV types to choose from for your rental.  Choose from two floorplans of the Starcraft AR-One MAXX travel trailers that feature bunk beds for the kids and queen beds for you.  If you're looking for a drivable RV, the Coachmen Freelander class C motorhome floorplans may be right for you.
The following floorplans are available for rent:
Policies
Renting an RV is easy when you choose Scenic View RV.  We require that any of our rented RVs be requested for a minimum of three days, so you can enjoy a long weekend at the campground.  Drivers must be 25 or older, have a valid driver's license, and proof of employment.  A $1000 deposit is required, which will not be refunded if there is evidence of smoking or pets inside the RV.  Additionally, should you choose to invest in a camper of your own, we will deduct a portion of your rental fee from the cost of your RV.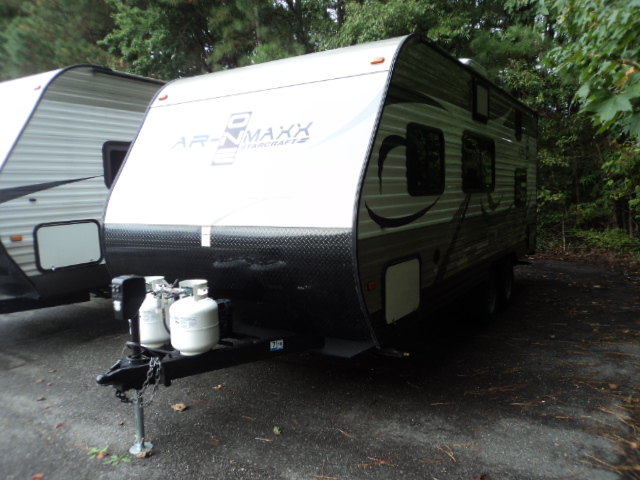 Why Rent?
Family vacations can be pricey, that's why more and more Americans are choosing to go back to camping for their adventures.  Whether you're renting or using your own RV, staying at the campground is less expensive than resorts and hotels — additionally, campground offer tons of opportunities for cost-free activities.  You can enjoy hiking, biking, or sight-seeing around the campground without the added expense.  Renting an RV for your stay allows you to enjoy the benefits of camping without having to worry about storing or maintaining the RV.
If you're looking to plan your next vacation and you need an RV to take you where you want to go, then contact us today.  You can even request a rental online through our site!