Hi, my name's Kate; I'm a full-time RVer with a golden retriever, a two-year-old, and a husband to keep comfortably even on the hottest summer days. We have learned a few tricks during our time in our fifth wheel, so I'm going to share with you a few easy RV tips for keeping your RV cool during the heat waves. If you're looking for a great RV to take your family out this summer, check out the deals on new RVs for sale at Scenic View RV.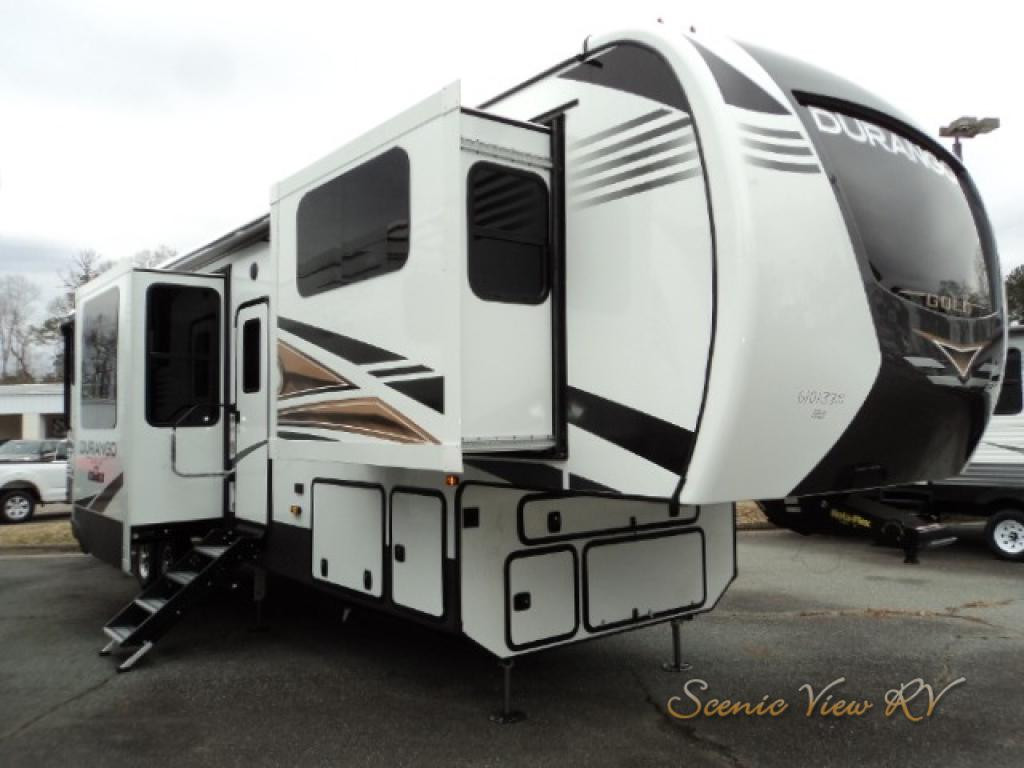 1. Park in the Shade
The very best thing you can do to keep your RV's interior comfortably cool is to park in a shaded site. When you are booking your campground reservation, be sure to request a shaded site all day or, at the very least, from 12:00 PM – 3:00 PM. This will help take a load off of your AC unit and keep your camper considerably cooler.
2. Use Your Awning
Your RV was built with an awning not just to provide a comfortable bit of shade for you to enjoy while you're outside. The awning offers cover for the side of your RV to help keep the sun's heat from reaching the interior. We put our awning out every day around 10:00 AM and roll it in every night once the sun goes down. This has helped us use less electricity to cool the interior because it doesn't get as hot as otherwise.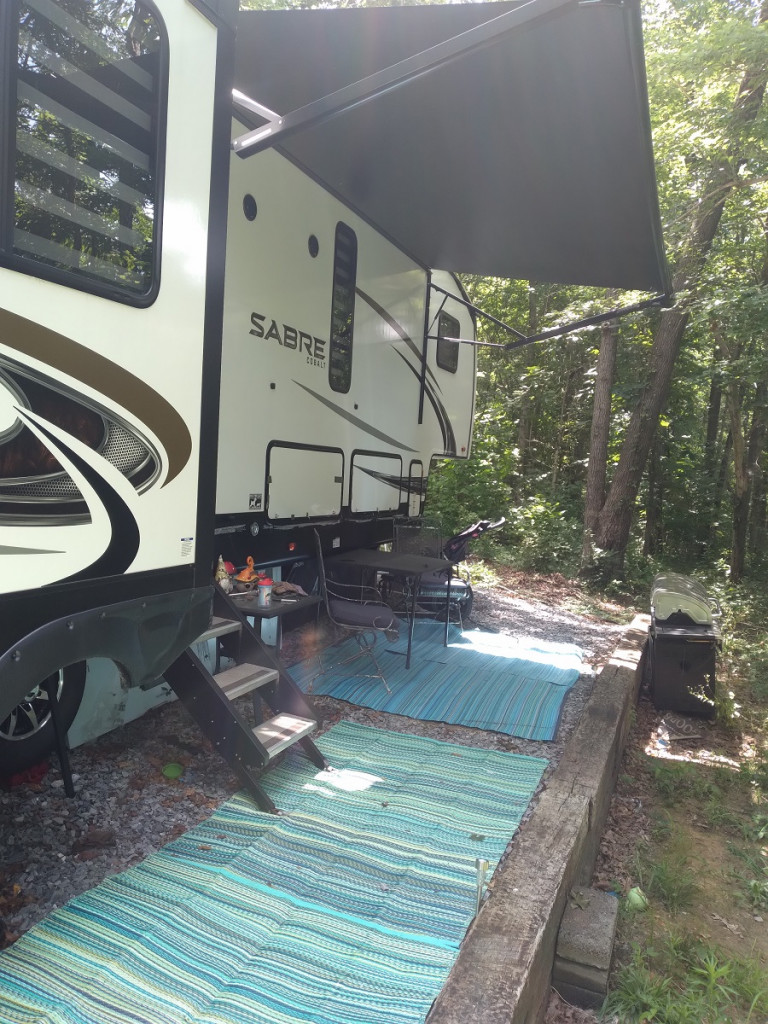 3. Create an RV Skirt
If you are parked on asphalt, creating an RV skirt can make a huge difference in your RV's temperature. Asphalt naturally radiates the heat from the sun, and it can reflect it up at the undercarriage of your RV, causing it to heat through the floor. You can buy a fitted RV skirt built for your RV type or create your own from foam insulation and duct tape to help keep the underside of your RV shaded and cool.
4. Upgrade Your Shades
This is a project we haven't gotten to in our RV yet, but it's on the to-do list. Our fifth wheel has the zebra shades that are pretty standard across the RV industry. They are lightweight, easy to use, and disappear completely when not in use. Ours even provides a good amount of insulation during the heat of the day when we close all the shades to help our RV stay cool. However, there are better options out there that can help to reduce the air lost through the windows even more. We plan to upgrade to celled shades before the winter.
5. Keep Your AC Clean
Lastly, clean your AC filters. We try to clean ours every two weeks, but you probably only need to clean them before your trip and after, especially if you don't plan on staying longer than a week.
I hope these tips help you and your crew stay comfortable on your summer camping trips!  Shop the new RVs at Scenic View RV to find a great deal today.