Capitol Reef National Park should be next on your list of places to see if you're looking for a new RV travel destination to take your RV camper for your next family vacation. This beautiful national park is located in Utah's south-central desert. You will not want to miss out on the beauty of the park's canyons and rock formations. Hop in your RV and take your family on a trip to visit Capitol Reef National Park.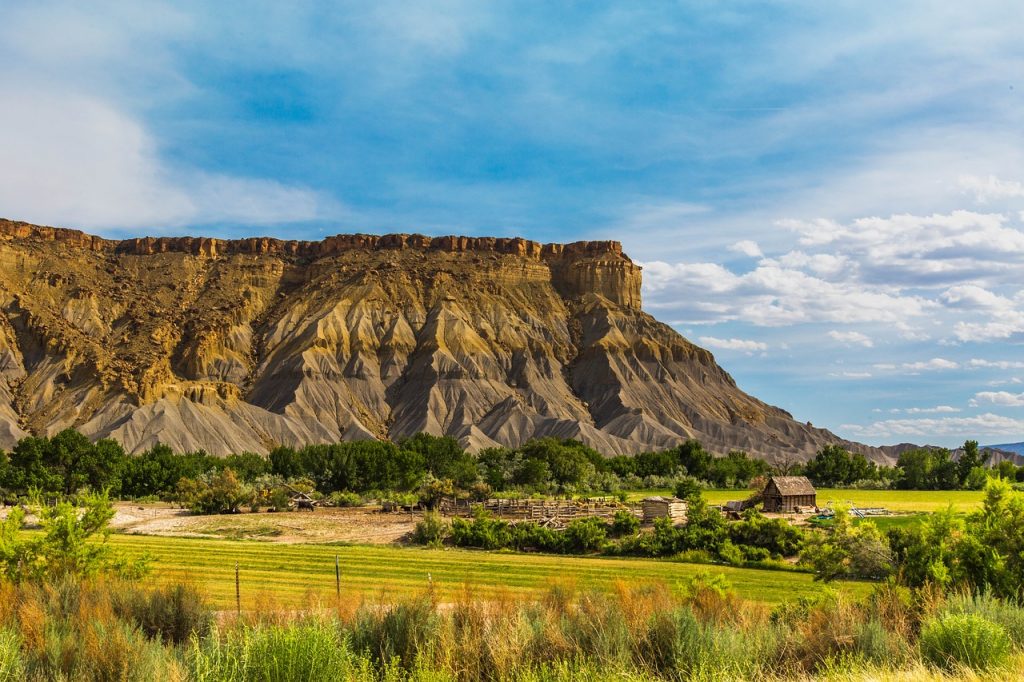 Places to See
There are endless sights to see at Capitol Reef National Park. This park surrounds what is called the Waterpocket Fold. This fold in the earth has created rock formations and layers of golden sandstone. There are many locations to take your family to sightsee in this national park.
Places
Fruita
Waterpocket District
Cathedral Valley District
Things to Do
There is no shortage of things to do in Capitol Reef National Park. You will find something to do for you and every member of your family. From outdoor activities to ranger-led programs, you will not run out of things to do on your next outdoor vacation.
Activities:
Hiking
Road tours
Backpacking
Canyoneering
Rock climbing and bouldering
Biking
Backcountry horseback riding
RV Accommodations
There are a few campgrounds in Capitol Reef National Park. The only developed campground is Fruita Campground. This historic campground is surrounded by orchards and is adjacent to the Fremont River. The campground has 71 sites and is on a 100% reservation system. So call ahead to plan for your next vacation.
Amenities
Picnic tables
Fire pits and grills
Dump station
Potable water
Flush toilets
Trash/recycling
Amphitheater
Contact us today so we can help you find the perfect RV for your next outdoor adventure!